The San Mateo Orthopedic Medical Group has been providing outstanding comprehensive orthopedic care in downtown San Mateo for over 60 years.
Our physicians and surgeons are board certified by the American Board of Orthopaedic Surgery and the American Board of Psychiatry and Neurology. Our physicians have advanced training and expertise in the latest minimally invasive procedures in sports medicine and arthroscopy, joint reconstruction, and interventional pain management. We utilize proven techniques based on current evidence to allow our patients return to their lives as quickly as possible.
As leaders in orthopedic care, we pledge to our community that we provide the absolute best quality of orthopedic and pain management care available in Northern California. Our office is conveniently located near downtown San Mateo with ample parking and an onsite state-of-the-art digital x-ray and fluoroscopy suites.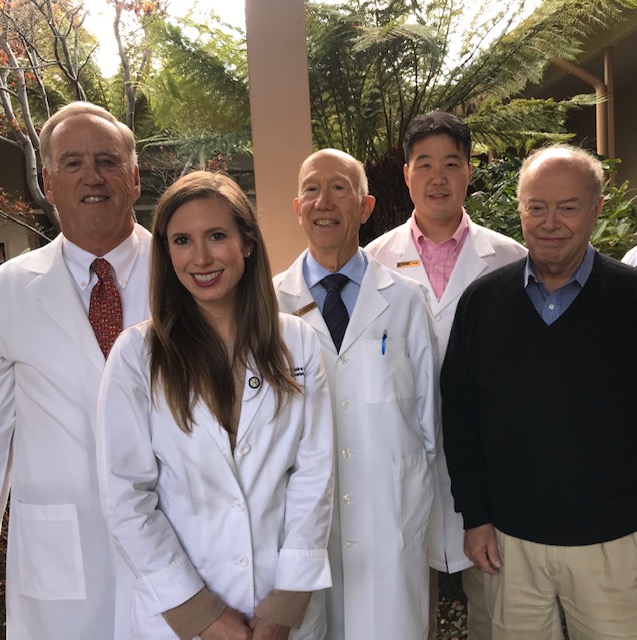 We can provide same day or next day appointments to provide prompt attention to your orthopedic needs.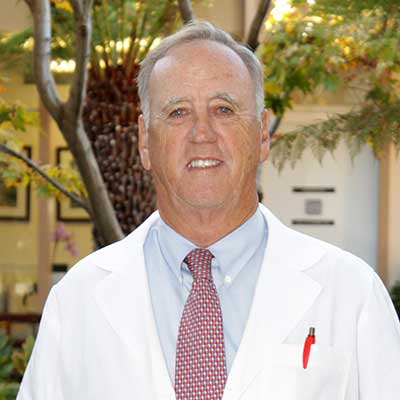 Paul Hazelrig, M.D.
Dr. Paul Hazelrig has been practicing orthopedics and sports medicine in San Mateo for over 40 years. His philosophy of medicine has always been to put his patient's interests above his own and to treat his patients as he would want his family treated. He strongly believes in conservative or non-operative treatment as the initial goal of treatment, before considering surgical intervention. When surgery is indicated, he offers the latest form of treatment for joint replacement of the knee and hip, as well as arthroscopic surgery for the knee and wrist. Dr. Hazelrig is always striving for excellence in everything that he does.
Dr Hazelrig graduated from Stanford University and then received his medical degree from UC San Francisco. He then completed his internship at UCLA and residency at UCSF. He had specialty training in total joint replacement and treats all forms of arthritis. He has performed thousands of total joint replacements and arthroscopies with excellent outcomes. Dr. Hazelrig is currently the co-chairman of the Advanced Joint Care and Replacement Center at Mills-Peninsula Hospital. He performs surgery at Mills-Peninsula Hospital and the San Mateo Surgery Center.
Dr. Hazelrig is a fellow of the American Academy of Orthopaedic Surgeons and a member of the American Orthopaedic Society for Sports Medicine and North American Arthroscopic Association. He also belongs to the Leroy C. Abbott Society.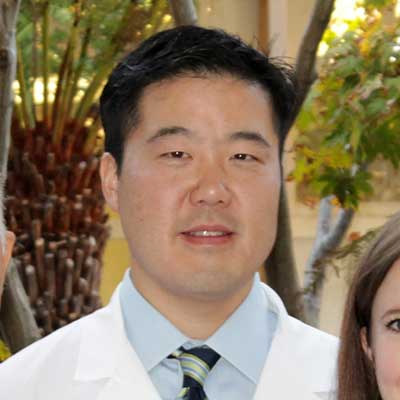 Dennis Park, M.D.
Dr. Dennis Park is a board certified orthopaedic surgeon who specializes in sports medicine, arthroscopy, and general orthopaedics. He received his medical degree from Northwestern University and completed his residency and fellowship at the University of Illinois, Chicago. He has advanced fellowship training in Sports Medicine.
Dr. Dennis Park performs surgery at Mills and Peninsula Hospitals as well as at the Campus Surgery Center in Daly City.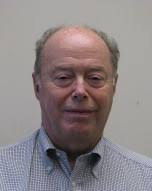 Dr. Richard Florio
Dr. Richard Florio is a Colorado native and graduate from University of Colorado Medical School in 1970. Interned at Vancouver General Hospital in Vancouver B.C. Was a Naval Fight Surgeon followed by Residency at Bethesda Naval Hospital with rotation to New England Baptist Hospital in Boston for Joint Replacement training. Was attending at Orthopedic Residency program at Naval hospital Oakland (total joint replacement) on staff at Stanford (VA Medical Center) in the 1980's (Clinical Associate Professor). Private practice San Mateo/Burlingame 1979-1990, Orthopedic Surgeon at Kaiser Fremont including 6 years as Chief of Department 1991-2008. Private practice San Mateo/Burlingame 2009- present. Special interest in Orthopedic Joint Replacement including revisions.